Actress Brooklynn Prince and director Floria Sigismondi on the set of The Turning, 2018. (Photo: Twitter)
Here are eighteen new movies due to be released in theaters or via other viewing platforms this January, all of which have been directed and/or photographed by women. These titles are sure to intrigue cinephiles and also provoke meaningful discussions on the film world, as well as the world in general.
JANUARY 1 (streaming on Netflix): Ghost Stories (dirs. Zoya Akhtar, Dibakar Banerjee, Karan Johar and Anurag Kashyap) – Netflix synopsis: "The directors of Emmy-nominated Lust Stories (Zoya Akhtar, Anurag Kashyap, Dibakar Banerjee and Karan Johar) reunite for this quartet of thrillers."
JANUARY 3: Advocate (dirs. Philippe Bellaiche and Rachel Leah Jones) – Quad Cinema synopsis: "Lea Tsemel defends Palestinians: from feminists to fundamentalists, from non-violent demonstrators to armed militants. As a Jewish-Israeli lawyer who has represented political prisoners for five decades, Tsemel, in her tireless quest for justice, pushes the praxis of a human rights defender to its limits. Advocate follows Tsemel's caseload in real-time, including the high-profile trial of a 13-year-old boy—her youngest client to date—while also revisiting her landmark cases and reflecting on the political significance of her work and the personal price one pays for assuming the role of "devil's advocate." Tsemel spoke truth to power before the term became trendy and she'll continue to do so after fear makes it unfashionable."
JANUARY 3 (re-release): One Child Nation (dirs. Nanfu Wang and Jialing Zhang) (DPs: Yuanchen Liu and Nanfu Wang) – Cinema Village synopsis: "After becoming a mother, a filmmaker uncovers the untold history of China's one-child policy and the generations of parents and children forever shaped by this social experiment."
JANUARY 7 (streaming on Netflix): Live Twice, Love Once (aka Vivir Dos Veces) (dir. Maria Ripoll) (DP: Núria Roldos) – Netflix synopsis: "When Emilio (Oscar Martínez) is diagnosed with Alzheimer's disease, he and his family embark on a quest to reunite him with his childhood crush."
JANUARY 10 (in theaters), JANUARY 28 (on VOD): Afterward (dir. Ofra Bloch) – City Cinemas Village East Cinema synopsis: "Jerusalem-born trauma expert Ofra Bloch forces herself to confront her personal demons in a journey that takes her to Germany, Israel and Palestine. Set against the current wave of fascism and anti-Semitism sweeping the globe, Afterward delves into the secret wounds carried by victims as well as victimizers, through testimonies ranging from the horrifying to the hopeful. Seen as a victim in Germany and a perpetrator in Palestine, Bloch faces those she was raised to hate as she searches to understand the narratives of the Holocaust and the Nakba, violent and non-violent resistance, and the possibility of reconciliation."
JANUARY 10: Chhapaak (dir. Meghna Gulzar) – AMC Theatres synopsis: "Malti (Deepika Padukone) was attacked with acid on a street in New Delhi, in 2005. Through her story, the film makes an attempt to understand the on-ground consequences of surviving an acid attack in India, the medico-legal-social state of affairs that transpires after the acid has been hurled and the face is irreparably burnt."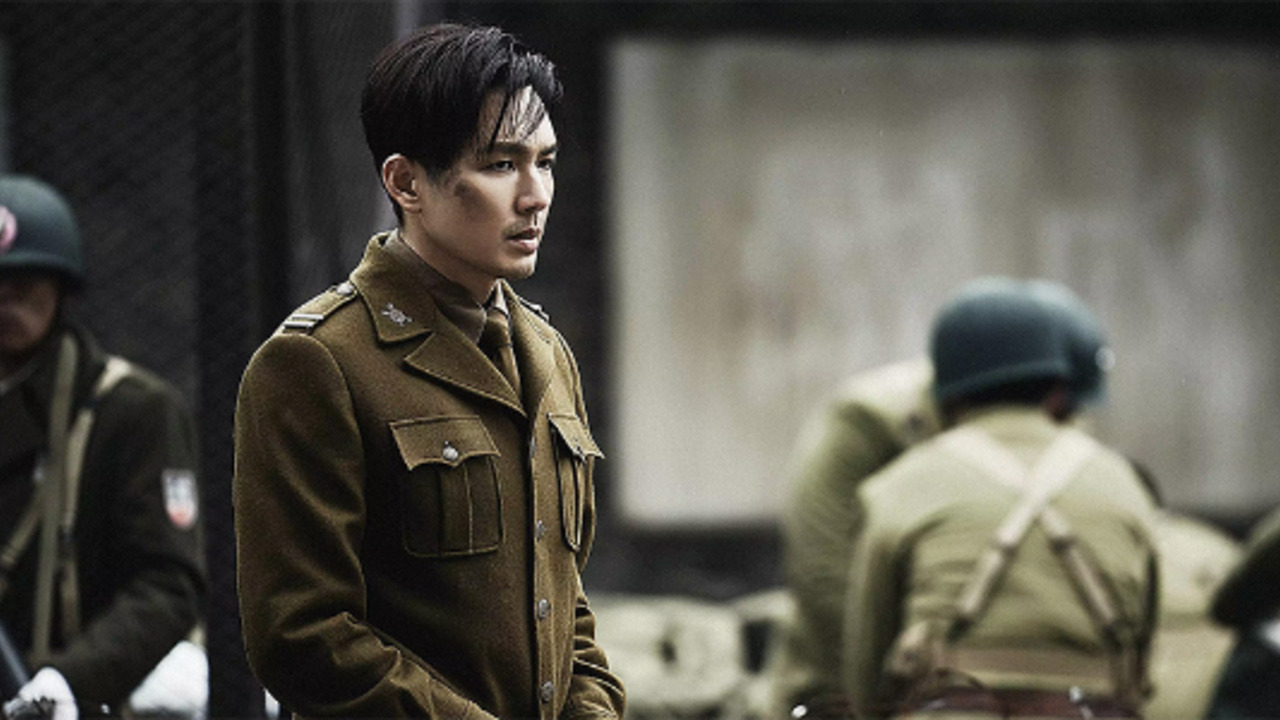 JANUARY 10: Liberation (dirs. Xiaoyang Chang and Shaohong Li) – Far East Films synopsis: "Based on real life events, the film is set in January 1949 and follows a group of soldiers involved in the final stages of the Battle of Pingjin. The cast includes Wallace Chung, Elane Zhong, Zhou Yiwei, Philip Keung, and Yang Mi."
JANUARY 10: Tanhaji: The Unsung Warrior (dir. Om Raut) (DP: Keiko Nakahara) – AMC Theatres synopsis: "Tanhaji Malusare was an unsung Maratha warrior during the 17th century Maratha Empire, whose acts of valor and bravery continued to inspire soldiers long after his death in battle. He was endowed with a body of steel, courage of a lion with an agile mind and Chhatrapati Shivaji's closest aide and trusted lieutenant. Ready to lay down his life for his King and country, this brave heart went to war, armed with a few Maratha soldiers to get back the Kondana Fort against the Mughal army headed by Udaybhan. Mughal's had muscle power, but Tanhaji had sharp acumen. Unfortunately, Marathas won Kondhana Fort, but lost their Lion. Tanhaji left behind a void that none in history could ever fill. Tanhaji: The Unsung Warrior is a visual extravaganza that depicts the life and times of this unsung warrior, whose valor still makes the Nation proud."
JANUARY 10: The Woman Who Loves Giraffes (dir. Alison Reid) (DPs: Dale Hildebrand, Lainie Knox and Iris Ng) – Quad Cinema synopsis: "In 1956, four years before Jane Goodall immersed herself in the world of chimpanzees, 23-year-old biologist Anne Innis Dagg made an unprecedented solo journey to South Africa to study giraffes in the wild. In this enlightening and inspiring documentary, the now-86-year-old retraces her groundbreaking steps with the help of old letters and stunning, original 16mm film footage. The intimate window into Dagg's life as a young woman—and the world's first 'giraffologist' whose research findings formed the foundation for many modern scientists —is juxtaposed with a first-hand look at the devastating reality that giraffes are facing today to create a bracing impact."
JANUARY 16 (streaming on Netflix): Jezebel (dir. Numa Perrier) – Eye for Film's SXSW review by Jennie Kermode: "Sex cam work is often portrayed as shameful, something only desperate women do and something that is bound to lead to unhappiness, yet – at least prior to the passing of the SESTA/FOSTA Act in the US – it revolutionised sex work, making it much safer by enabling people who had been out on the streets to earn a living from a virtual space. Numa Perrier's beautifully observed drama Jezebel tells the story of one young woman whose life is transformed by it in a positive way.
"Perrier plays Sabrina, a phone sex worker with a young daughter, deadbeat boyfriend and home full of hangers-on to support. She has also made space for her younger sister Tiffany (Tiffany Tenille), whose life as a full time carer abruptly changes when their ailing mother is hospitalised. At the same time as dealing with the complicated emotions this brings, Tiffany needs to find a new way to make a living, so Sabrina persuades her to pursue an opportunity in sex camming, for which purpose the younger woman reinvents herself as Jezebel.
"The taboo of taking one's clothes off in a forbidden space is always scariest the first time. Jezebel hesitates when doing it in front of the boss, but only briefly. Starting the same day means there's no time for worry to build up, and the boss' sister, who also performs there, takes her through the basics in a friendly and supportive way. To be clear, there's no actual sex involved in this, though certain acts are simulated – with much laughter when the clients aren't there – in order to increase earnings. As Jezebel comes to understand how much of it is about trickery and play, she loses her fear – but it's as she starts to take control of her own sexuality that she really finds her strength, both at work and elsewhere in life.
"This is a film that never takes the easy route of eroticising its subject for the audience. Yes, it includes upper body nudity and we see the women at the cam business posing for clients, but their activity is very much presented as work, with a lot of humour at the expense of clients who take it seriously. Nevertheless, Jezebel gets to know some of her clients and forms a particular bond with a foot fetishist called Bobby (voiced by Brett Gelman), who changes the way she thinks about herself.
"It's not all fun. A scene in which Jezebel is confronted with racism and has to try and explain to her white colleagues why a particular slur is not equivalent to the misogynistic insults they take in their stride is tough to watch, and has implications right across the service sector. There's an acknowledgement of the nastier side of the internet and the way that the economic interests of the people least likely to face serious abuse there – also the people who have the most money and social status to begin with – act to resist attempts to fix it. We also see the strife that develops as the relationship between Jezebel and Sabrina changes, and the sniping the former has to put up with from the men in the household.
"Despite all this, this is a warm-hearted and positive story about a young woman taking control of her life, and it's refreshing to see such stories being told about working class women in stigmatised professions. Shot close-up to emphasise the cramped spaces in which its heroine lives and works, it invites the viewer to share her delight as the world opens up to her."
JANUARY 17 (in theaters & on VOD): The Host (dir. Andy Newbery) (DP: Oona Menges) – From a First Showing article by Alex Billington: "A disturbing tale of a London banker and an unassuming Dutch femme fatale, The Host follows Robert Atkinson (Mike Beckingham) and Vera Tribbe (Maryam Hassouni), two strangers with dark and disturbing secrets. When Robert flees London with a briefcase of stolen money, he seeks refuge in Amsterdam at Vera's home. As they try to suppress their inner demons, a course of destruction emanates from their hidden secrets that can never be escaped."
JANUARY 17 (streaming on Amazon Prime Video): Troop Zero (dirs. Bert & Bertie) – Seattle International Film Festival synopsis: "In 1977, the Voyager spacecraft was launched into the cosmos with a gold-plated record, conveying a playlist that best represented humanity and the Earth, a message to anyone who might be out among the stars. And, in Troop Zero, quirky nine-year-old Christmas Flint, played by the charismatic McKenna Grace (Gifted; I, Tonya), is set on getting her voice on that recording. Her way in: the 1977 Birdie Scout Jamboree, where a select troop's vocalizing will be featured on the recording. But when rural Georgia's demure Troop 5, led by the judgmental Miss Massey (Allison Janney), won't have her, Christmas must start her own troop—with a down-to-earth Viola Davis by her side—and assemble an unorthodox team, despite Miss Massey's best attempts to disqualify the underdogs. Cue shenanigans and a lively David Bowie-infused soundtrack. Add comedian Jim Gaffigan to the mix as Christmas's hapless attorney father, and Troop Zero promises to be a sweet, silly, family-friendly comedy-drama with a warmhearted message of acceptance and the power of friendship. In their sophomore feature, premiering on the closing night of [last] year's Sundance Film Festival, female co-directing duo Bert & Bertie bring us an irresistibly fun and touching celebration of unconventionality."
(set photo; no production stills have been released yet, as far as I can tell)
JANUARY 24: Run (dir. Aneesh Chaganty) (DP: Hillary Spera) – From a Slash Film article by Ben Pearson: "Aneesh Chaganty, the co-writer/director of last year's computer screen mystery Searching, is following up that movie with a more traditionally-filmed thriller called Run. Sarah Paulson (Glass, 'American Horror Story') stars opposite newcomer Kiera Allen.
"…Run follows a smart, cool teenager known as 'Daughter' (Allen) who uses a wheelchair and is raised in complete isolation by 'Mother' (Paulson), and the girl slowly learns that her mother is keeping a sinister secret."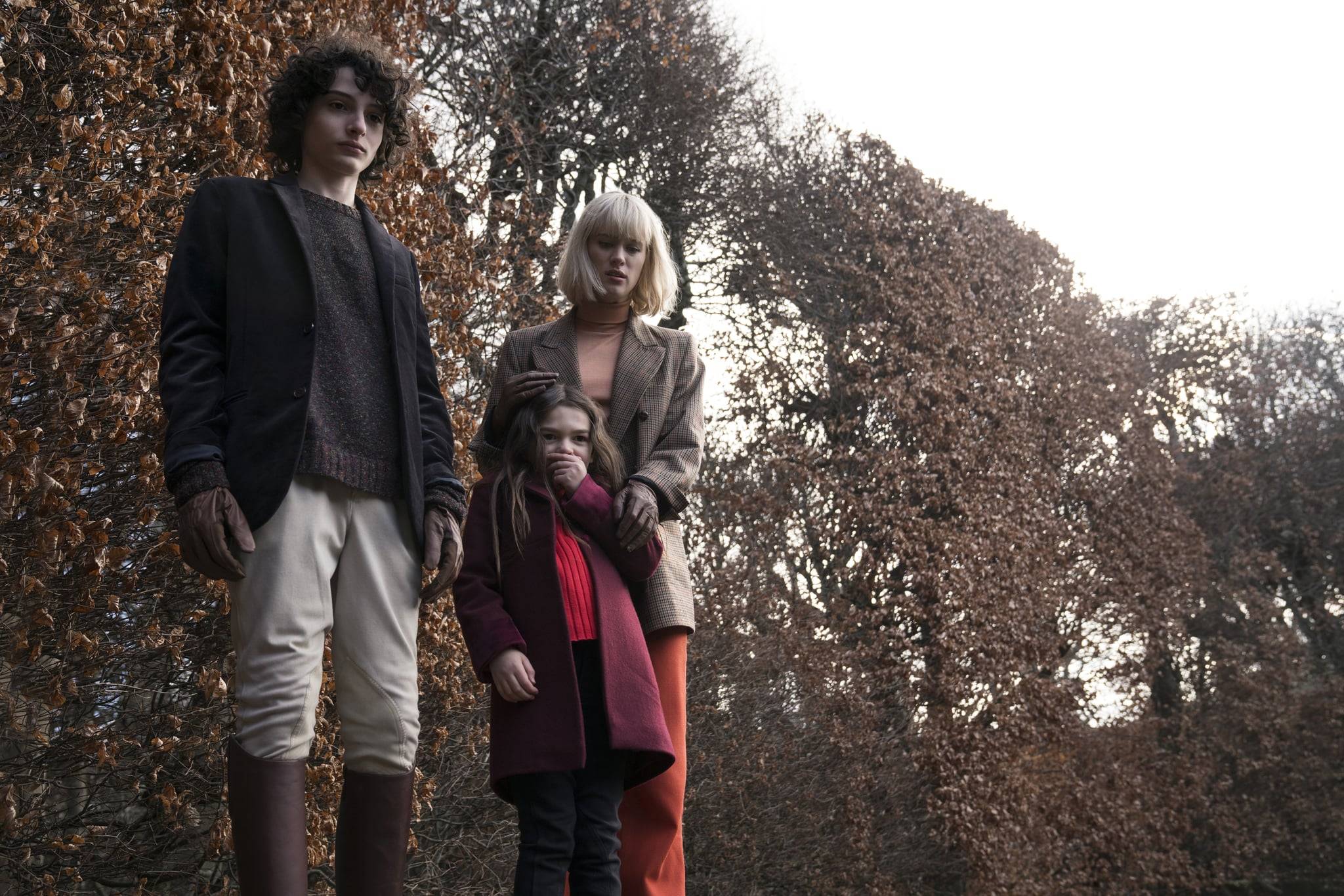 JANUARY 24: The Turning (dir. Floria Sigismondi) – Synopsis from the film's official website: "For more than 100 years, a deeply haunting tale has been passed down to terrify audiences. DreamWorks Pictures' The Turning takes us to a mysterious estate in the Maine countryside, where newly appointed nanny Kate is charged with the care of two disturbed orphans, Flora and Miles. Quickly though, she discovers that both the children and the house are harboring dark secrets and things may not be as they appear.
"Inspired by Henry James' landmark novel, the haunted-house thriller is directed by spellbinding visualist Floria Sigismondi (The Runaways, Hulu's 'The Handmaid's Tale') and stars Mackenzie Davis (Terminator: Dark Fate, The Martian), Finn Wolfhard (It, Netflix's 'Stranger Things'), newcomer Brooklynn Prince (The Florida Project) and Joely Richardson (Red Sparrow, The Girl with the Dragon Tattoo)."
JANUARY 29: Beanpole (dir. Kantemir Balagov) (DP: Kseniya Sereda) – IONCINEMA's Cannes Film Festival review by Nicholas Bell: "In the words of Plato, "Only the dead have seen the end of war." Such seems the case for the survivors left to pick-up the pieces in 1945 Leningrad during the first autumn after the end of WWII in Kantemir Balagov's strikingly astute sophomore feature, Beanpole. Following two years on the heels of an equally impressive debut, 2017's Closeness (which detailed a heinous kidnapping in late 90's Nalchik, from whence he is from), Balagov goes further into the past to examine the lives and friendship of two Russian women struggling to move forward during the construction of Leningrad, which suffered one of worst sieges in history. Based loosely on Nobel Laureate Svetlana Alexievich's book The Unwomanly Faces of War, Balagov co-wrote with scribe Aleksandr Terekhov (of Aleksey Uchitel's 2017 Mathilde) a formidable psychological portrait of two women matched by the aching ferocity of two superb cinematic debuts from leads Viktoria Miroshnichenko and Vasilisa Perelygina.
"Many of the more popular international cinema dealing with the reconstruction period of post-WWII tends to center on the rise of survivors (usually male protagonists) through the rubble of Germany—but two unforgettable Nina Hoss performances come to mind dealing specifically with this time and location in 2008's Anonyma and 2014's Phoenix.
"Balagov grasps the mantle of his Russian predecessors with Beanpole, a haunting, visually striking depiction of women's roles during reconstruction. Miroshnichenko is galvanizing as Iya, her nickname the titular period slang to describe her gangly frame (which is treated to a much more graceful comparison in the French subtitle translation as La Girafe). Suffering from debilitating spasms diagnosed as 'post-concussion syndrome,' which would later come to be recognized as PTSD, Iya is a broken soul working as a nurse in a Leningrad hospital.
"Having developed a warm relationship with her superior, Iya is designated as a literal Angel of Death, secretly assisting in euthanizing patients who will not recover from their wartime wounds, desiring to die. Likewise, the first act's supreme tragedy involves the accidental death of the child, Pashka (Timofey Glazkov), who we initially assume belongs to Iya. Suddenly, Masha (Perelygina) arrives, the mother of the child who entrusted her son to her best friend so she could stay behind on the front lines and avenge the death of the child's father. Upon learning of Pashka's death, her reaction is to go out dancing, the rationale being she needs to work on having another baby. In Masha's mind, a child will allow her to heal from the trauma inflicted by the war. However, it seems Masha's internal scars have left her sterile—and so Iya is tasked with producing the salve which will assuage their passage to a brighter future.
"Both Iya and Masha are color coded as red and green (colors representing rebirth and wounds/war), designs which complement one another, begin to infiltrate, and eventually shift between the women as their vulnerabilities and resiliencies fluctuates. As the title indicates, Iya's height (note, her name means violet in Greek, a color which requires two primaries to mix together) hints at Balagov's subtexts regarding reconstruction, specifically women's bodies and how they are allowed to move about in space or claim agency. Iya's ungainliness paints her as the beautiful swan who was never able to realize she was no longer an ugly duckling.
"Beautifully textured cinematography from Kseniya Sereda captures a tremendously vibrant color palette of these period interiors, flanked by the less colorful but grainy exteriors of a bedraggled but bustling Leningrad (where a near-Anna Karenina moment occurs). Balagov concocts a third tremendous debut from Ksenia Kutepova, a remnant of a downgraded oligarchy whose son desires to marry Masha—Kutepova walks away with one of the film's best moments as she highlights the underbelly of the façade afforded privileged woman (also of note, Olga Dragunova of Closeness appears in a minor role as a surly seamstress).
"Balagov pointedly avoids any direct mention of Stalin or Lenin, whose visual representations are also absent from Beanpole. However, his film channels the energies of some of Russia's greatest filmmakers, with a mise en scene recalling Aleksey German's classic My Friend, Ivan Lapshin (1985), which depicts the effects of Stalin's 1930s purge on a small town in Russia. However, Beanpole plays like a sister film to Larisa Shepitko's underrated and unforgettable 1966 film Wings, wherein a female ex-fighter pilot cum school teacher cannot find meaning in her life during peace time. Tragic, hopeful and subversive (the film paints a complex portrait of friendship and sexuality which would have been impossible to make in Russia), Beanpole confirms Balagov's stature as a major contemporary filmmaker."
JANUARY 31: The Assistant (dir. Kitty Green) – IndieWire's Telluride Film Festival review by Eric Kohn: "Harvey Weinstein doesn't appear in The Assistant, and nobody mentions him by name, but make no mistake: Director Kitty Green's urgent real-time thriller marks the first narrative depiction of life under his menacing grip. 'Ozark' breakout Julia Garner is a revelation as the fragile young woman tasked with juggling the minutiae of the executive's life, arranging a never-ending stream of airplane trips, staving off angry callers, and picking up the trash left in his wake.
"Beyond a few unfocused glimpses of a hulking figure roaming his office in the background, the Weinstein of The Assistant is a phantom menace who barrels down on the young woman's life, but this fascinating psychological investigation doesn't allow him to hijack a story that belongs to her. The Assistant doesn't document the specifics of Weinstein's abuses recounted by so many over the past two years; instead, it explores the harassment and control that kept his unwitting enablers under his grip.
"Green's first fiction feature following the innovative true-crime documentary Casting JonBenét feels like a natural extension of her earlier work. Built out of immaculate research into the working conditions under Weinstein and how they affected many of the young women on its payroll, the movie unfolds as a gradual accumulation of intricate details, mapping out the character's exhausting routine until it becomes her own private Twilight Zone. The Assistant adopts such a gradual pace that it sometimes works against the stunning performance at its center, but there's no doubting the hypnotic power of a movie that digs inside Weinstein's harrowing reign and observes the mechanics that allowed it to last so long. A quiet work with major ambitions, The Assistant is a significant cultural statement in cinematic form.
"As Jane, Garner delivers a masterclass of small, uncertain gestures. A Northwestern grad who harbors dreams of producing movies, she's already enmeshed in an endless work cycle as the movie begins: Hopping out of her Astoria home before the sun rises, polishing up the vacant office, speeding through emails, printing out price sheets, and so on; the rest of the company slowly comes to life around her. Green constructs the atmosphere with a masterful focus on fragments of business talk, the clacking of keyboards, and ringing phones that draw out the drab nature of Jane's work: She's at once at the center of the action and entirely removed from it.
"And that includes the activities of her invisible boss, who only seems to notice her when she screws up. It doesn't take long: After angering some moody client, Jane gets a call from her unseen overlord as fragments of his bitter tirade ('They told me you were smart') are barely audible. The specifics matter less than the way the abuse plays out on Garner's face as she sinks into her hands, and the formal procedure that follows is just a few steps shy of a dark joke: The pair of unnamed male assistants (Noah Robbins and Jon Orsini) who sit across from Jane and judge her every move assemble behind her to dictate an apology email, and Jane does as she's told. As much as The Assistant involves the process through which one man exerts control over a woman trapped by his direction, it also shows how the toxic workplace infects others in its grasp.
"As the physical toil of Jane's work piles up — cleaning dishes, taking out the garbage, dealing with paper cuts — she begins to notice the evidence of Weinstein's worst crimes. The offhand discovery of an earring piques Jane's interest, as does a passing comment from one of the men at the company that nobody should ever sit on the office couch. Green makes the brilliant gamble of letting audiences pick up the pieces. With time, it becomes clear that Jane sees no recourse but to contend with circumstances that have since become a matter of grotesque public record.
"For a while, The Assistant seems as though it could simply hover in Jane's world for hours, as if presenting the #MeToo equivalent of Chantal Akerman's Jeanne Dielman. But then the movie injects a subtle plot twist, as Jane's suddenly tasked with taking a young new assistant (Kristine Froseth) to her own hotel room. The wide-eyed Ohio transplant's sudden A-list treatment confounds Jane, who seems as if she's in denial about her boss' real agenda with the young woman, and instigates a visit to the company HR office that pitches the movie into a whole new level of discomfort. Played by 'Succession' star Matthew Macfadyen, the executive tasked with belittling Jane for her complaint magnifies the way the company exerted control over their liabilities and how they got away with it. The backlash Jane experiences from her small attempt to take charge is devastating, and it ends with a sudden email from her boss that gives her just enough encouragement to keep her in line.
"The Assistant pads out so much of its 85-minute runtime with eerie textures that it tends to linger on the same note of despair, and it struggles to move the story into a new place by its closing act. The tension dissipates as The Assistant drifts toward its finale, and there's a lingering sense that it underserves Jane's story by basking so much of the company's happenings in total mystery. It's hard not to imagine what Green, whose previous work has used reenactments and voiceover to immerse viewers in real events, might have accomplished if she'd paired these scenes with real accounts from Weinstein's victims.
"On the other hand, The Assistant doesn't need to overstate the nature of Jane's conundrum. Best appreciated as an experimental narrative about workplace oppression, it's a fascinating illustration of how the worst abuses can remain hidden even from those closest to the lion's den. Green has not set out to make the definitive retelling of the Weinstein scandal, the reporting on his years of sexual abuse and coverups, or the fallout that destroyed his company. (Brad Pitt's Plan B already has that project in development.) Instead, the movie hovers in silent moments when taking action simply doesn't seem feasible. The absence of payoff only adds to the haunting spell, and imbues the drama with purpose. Amid galvanizing stories about what it took to speak out, The Assistant is an essential reminder of why it took so long for the world to hear about it."
JANUARY 31: The Rhythm Section (dir. Reed Morano) – Paramount Pictures synopsis: "Blake Lively stars as Stephanie Patrick, an ordinary woman on a path of self-destruction after her family is tragically killed in a plane crash. When Stephanie discovers that the crash was not an accident, she enters a dark, complex world to seek revenge on those responsible and find her own redemption."
JANUARY 31 (streaming on Netflix): 37 Seconds (dir. HIKARI) – Toronto International Film Festival synopsis by Giovanna Fulvi: "Thirty-seven seconds without breathing at the time of her birth was all it took for Yuma (Mei Kayama) to develop cerebral palsy. For the physically restricted 23-year-old, those brief moments have shaped the course of her life. They take on additional significance near the end of HIKARI's original and accomplished debut feature, when another burning revelation carries the unsettling disclosure of a family secret.
"Imaginative and sincere, the film follows the joys and pains of Yuma's slow process of empowerment. Surprising narrative turns chart her emancipation from the protection and exploitation she experiences at the hands of the most important people in her life, an overprotective mother (Misuzu Kanno) and Sayaka (Minori Hagiwara), a blogger and influencer who passes Yuma's work off as her own. A brilliant mangaka, Yuma has a vivid visual imagination. Although she can't walk, she can draw, creating amazing stories as the driving force behind Sayaka's success — the social stigma around Yuma's physical disability preventing the acknowledgment of her talent. When an unprejudiced publisher of manga porn asks her to gain some sexual experience in order to produce a more 'realistic' story, Yuma embarks on an unlikely journey within Tokyo's underbelly, where she'll find adventure, generosity, and humanity.
"In crafting this unique Bildungsroman, HIKARI finds a special style of filmmaking. Blending Japanese pop with humour and bold tenderness, she draws an honest portrayal of disability, brilliantly brought to life by the amazing performance of first-time actress Mei Kayama."